Sports should occupy a central place in the lives of our youth
- Prime Minister Narendra Modi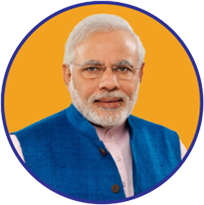 These thoughts of our Prime Minister straightaway reverberate in the minds of everyone who visits this state of art Club, established with the single point aim of upliftment of sports in the region.

While sports have gained traction of the public and government only recently under the guidance of our Prime Minister, it needs no emphasis that Sports have always been an essential part of upbringing our children in this Region. The sportsmen of this area have brought many a laurels to the nation by winning major international sports competitions. To harness this natural talent and to provide world class sports infrastructure, an inhouse Sports Club was envisaged by Mr Rakesh Joon, Chairman and Managing Director, HL City, Bahadurgarh within the proposed township.

Keeping his promise, even before the first resident shifted to HL City, 'Shining Star Club', a multi discipline world class Sports Club was created in the year 2013.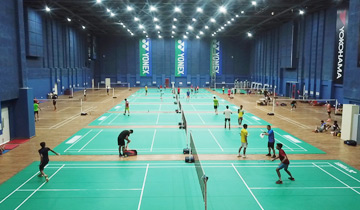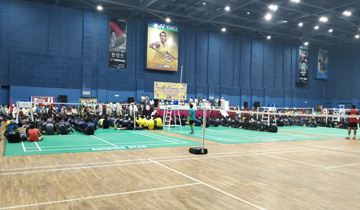 A few highlights of the Club are:-
14 International standard air conditioned badminton courts
Best badminton coaches hired to include foreign coaches
Air conditioned residential accommodation for players within the Club
Physiotherapist and Psychological Counsellor
International standards indoor temperature controlled Swimming pool (first in Haryana) within the same building
One of the biggest gyms of India Aerobics and spa facilities
In house catering to provide hygienic and nutritious meals
It goes without saying that with provision of such unmatched facilities, currently the Club is one of its own kind in the Region serving this national endeavour and the players are performing extremely well both at national and international events making their parents, coaches, state and the nation proud
'Kheloge to Khiloge (You will blossom if you play)'
- Mr Kiren Rijiju, Minister of Youth Affairs and Sports